Nice Deb
On very short notice, and with very little organization, other than hearing about it on the radio, or online, tea partiers across the nation gathered at their IRS offices to protest the targeted  abusive treatment conservatives have received from what increasingly appears to have operated as branch of Obama's thug regime.
One of the bigger protests was in Cincinnati, Ground Zero for the IRS scandal. According to attendees on Twitter, the crowd swelled to around 500.
Via @TanaWeingartner: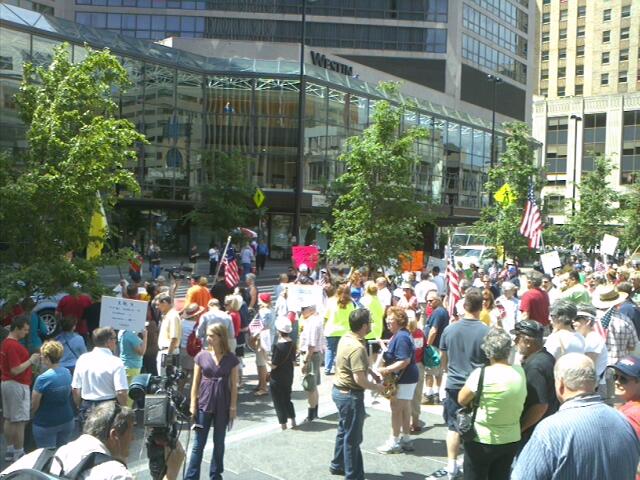 Here's a video of the Cincinnati protest, via Ushanka. 
Via Instapundit, this sizable crowd protested the IRS office in Atlanta.
And another one from Louisville:
Via Charlie Spierling, DC Examiner: Washington DC:
More from the #STL#IRS protest @gatewaypundittwitter.com/LElizaB/status…

— LEBD (@LElizaB) May 21, 2013
Gateway Pundit: Whoa!! ARMED DHS GUARDS Meet Tea Party Protesters Outside IRS Rally in St. Louis
I snapped this one myself at the…
View original post 212 more words