a12iggymom's Blog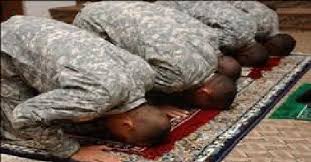 It is clear the
US Military is slowing becoming Islamified,
and while
ACT!'s Brigitte Gabriel supports Muslims in the US Military
,
we here at North American Infidels (NAI) do not.
In order to win this war we need leaders who will not bow down to the enemy ideology of Islam
in anyway.
Please join North American Infidels today! You can do so, by clicking
HERE.
– See more at:
http://loganswarning.com/2014/04/13/sheik-faarooq-al-mohammedi-to-lw-christianity-is-the-anti-christ-we-own-the-us-military/?utm_source=feedburner&utm_medium=email&utm_campaign=Feed%3A+Loganswarning+%28Loganswarning%29#sthash.IdTZA2Ag.dpuf