a12iggymom's Blog
April 16, 2014FoxNews.com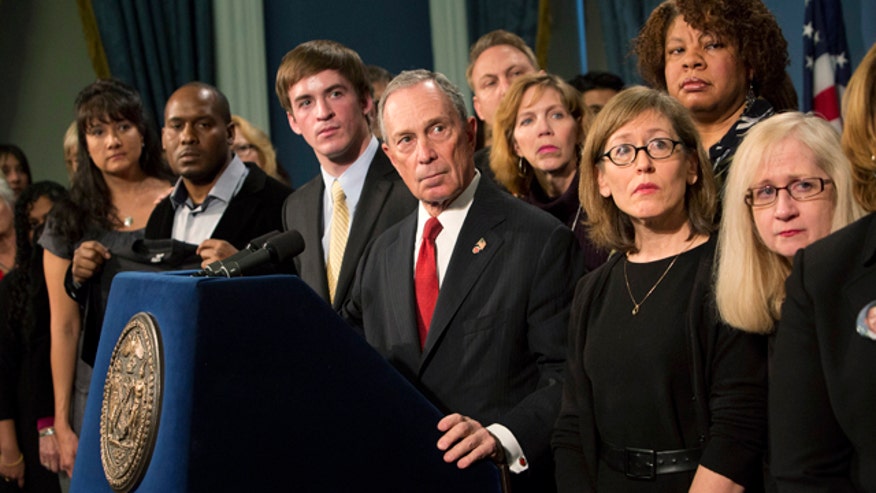 Dec. 17, 2012: New York City Mayor Michael Bloomberg (C), along with survivors and family members of gun violence victims, addresses the media as part of the Mayors Against Illegal Guns group.reuters
Former New York Mayor Michael Bloomberg will spend $50 million this year to build a nationwide grassroots network on gun control in a direct challenge to the National Rifle Association, The New York Times reported.
The new lobbying group, called Everytown for Gun Safety, will encompass other gun control groups funded by Bloomberg, Mayors Against Illegal Guns and Moms Demand Action for Gun Sense in America, the report said.
Bloomberg told the Times the strategy will focus on expanding the background check system for gun buyers at the state and national levels. He made nearly $14 million in federal campaign contributions for gun-control candidates in the 2012 elections.
"They say, 'We don't care. We're going…
View original post 37 more words