a12iggymom's Blog
WHERE THE HELL IS THE U.S. MEDIA ON THIS STORY? THE PROPAGANDA IS NOT ALLOW TO SAY ANYTHING NEGATIVE ABOUT THE TYRANT, OBAMA!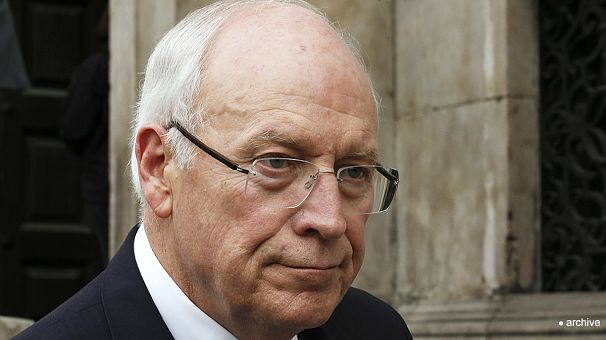 More than five years after leaving office, former US Vice President Dick Cheney sees the world in bad shape, especially the Middle East, and he blames President Obama (again) for most of it.
Crises in Syria, Iraq, Israel and the Palestinian territories, Ukraine and elsewhere, nuclear capabilities of Iran soon, rapid spread of terrorism: "I don't like what I see happening", Cheney said at a lunch hosted by Politico Magazine at the Mayflower Hotel in Washington on Monday.
For Cheney, Obama with his lackluster leadership is the prime suspect responsible for this mess. "He has created a situation in which our friends in the region are scared to death", Cheney said, quoting Israeli and Arab "friends I have known for 25 years."
Also speaking were Cheney's wife…
View original post 234 more words