a12iggymom's Blog
H/T Wilson: Interesting info from good ol' Ollie North.

By Oliver North
Published November 03, 2014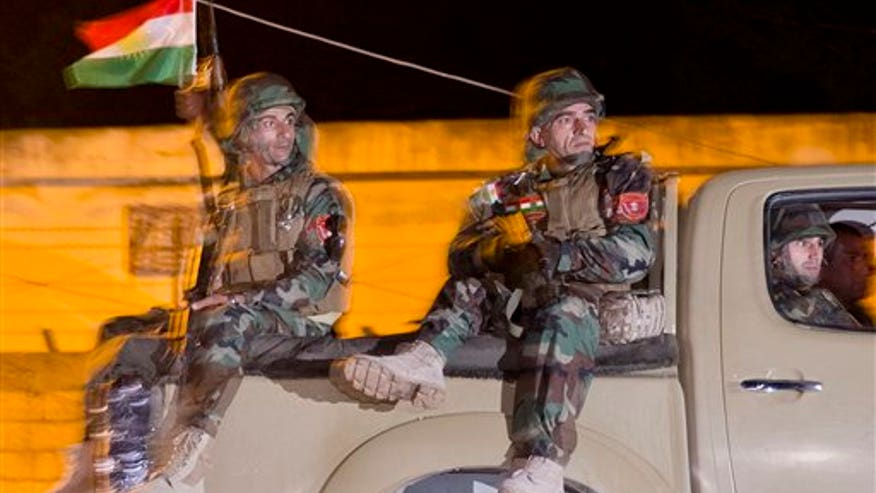 Iraqi Kurdish peshmerga fighters leave the outskirts of Suruc, Turkey, towards the Turkey-Syria border, on the way to the Syrian city of Kobani, Friday, Oct. 31, 2014. The 10 peshmerga fighters from Iraq who entered the embattled northern Syrian town of Kobani one day earlier returned to Turkey Friday to prepare for their forces' full deployment, and a senior Kurdish official blamed Ankara for the delay. (AP Photo/Vadim Ghirda)
WASHINGTON – There is finally some good news from Iraq that the Obama administration ought to celebrate. Unfortunately, the "O-Team" at 1600 Pennsylvania Ave. (and their fellow travelers in the so-called mainstream media) appears to be oblivious to what's really happening "on the ground" in Mesopotamia.
For the potentates of the press, the gruesome struggle for Kobani, just a few hundred yards from the Syria-Turkey…
View original post 143 more words