a12iggymom's Blog
By: Arlen Williams
Gulag Bound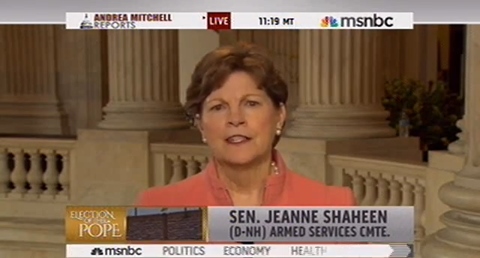 The kind of person who should be effecting military policy? Or, any?
How many New Hampshirites will see this before voting today? How about Minnesotans; will more than a few care?
Published late last night by Daily Caller, linked below, but we draw the second excerpt to show the conspiratorial nature of lupine Marxoids in U.S. senators' wool suits (emphasis added):
Democratic New Hampshire Sen. Jeanne Shaheen was principally involved in a plot with Lois Lerner and President Barack Obama's political appointee at the IRS to lead a program of harassment against conservative nonprofit groups during the 2012 election, according to letters exclusively obtained by The Daily Caller.
MORE: http://noisyroom.net/blog/2014/11/05/u-s-senators-shaheen-franken-schumer-implicated-in-irs-abuse-of-patriot-nonprofits/