Originally posted on a12iggymom's Blog:
ISIS Destroys Archaeological Treasures In Mosul
In a video posted on the Internet on February 26, ISIS members are shown smashing statues and destroying archaeological remains in a museum in Mosul. A spokesman, standing in front of the scene of destruction, says that "Allah commanded us to shatter and destroy these statues, idols, and remains."
Click here to view this clip on MEMRI TV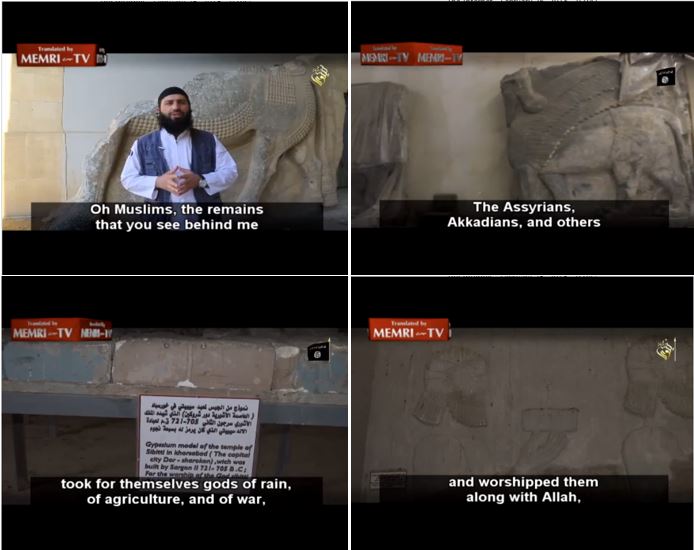 Speaker: "Oh Muslims, the remains that you see behind me are the idols of peoples of previous centuries, which were worshipped instead of Allah. The Assyrians, Akkadians, and others took for themselves gods of rain, of agriculture, and of war, and worshipped them along with Allah, and tried to appease them with all kinds of sacrifices.

"The Prophet Muhammad shattered the idols with his own honorable hands, when he conquered Mecca. The Prophet Muhammad commanded us to shatter and destroy statues. This is what his companions…
View original 144 more words